Please follow and like us: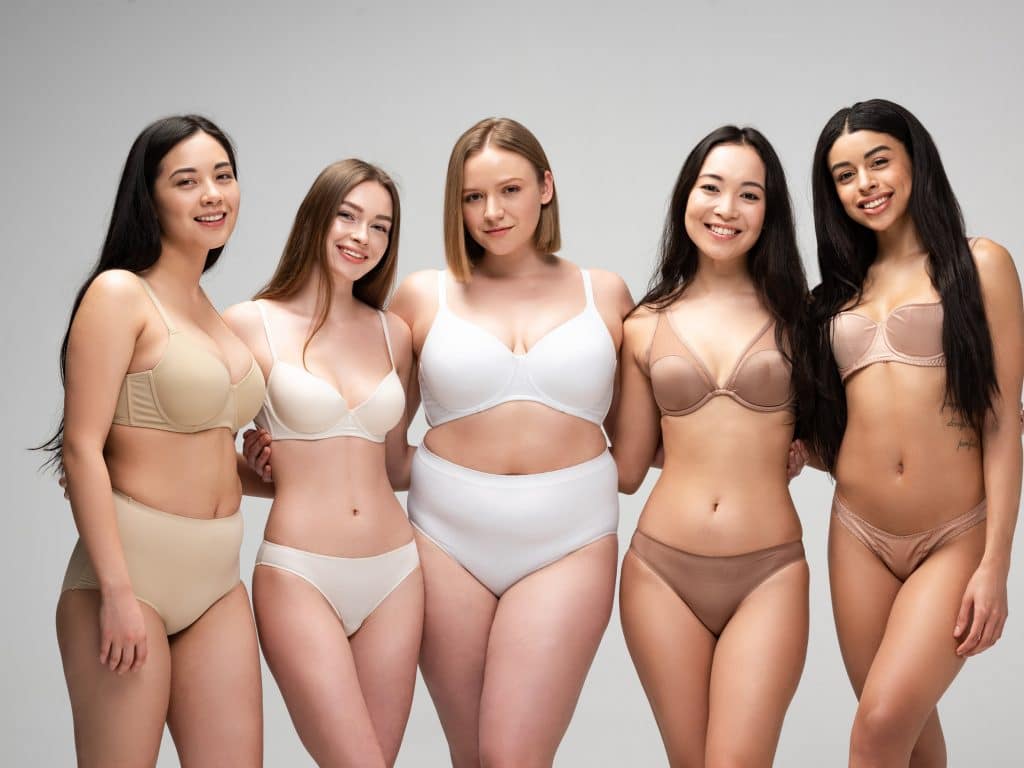 There's nothing more annoying than when your clothing constantly needs adjusting. It doesn't matter how put together you look, or how slinky and sleek your outfit might appear to be. If you're constantly having to adjust your clothing, the aesthetic will be ruined.
When it comes to shapewear, the top issues that people report to us are high-waisted shapewear rolling down underneath their clothing, and their shaping shorts rolling up their thighs. Not only is this extremely uncomfortable, but it can also create a very unshapely and asymmetrical silhouette. This is because lumps and bumps will be created where previously you had none. Indeed, the dreaded muffin top is one such example. This is created when your shapewear or jeans are too tight, causing your tummy and any back fat to 'spill out' over the top of your waistband. If high-waisted shapewear rolls down, the same situation will occur. After all, the high waist is designed to sit further up your abdomen, and will therefore be tighter than a normal waistband.
So what can you do to prevent this annoying rolling up and rolling down of shapewear from occurring? Here are our top tips:
1. Ensure you're wearing the right size
We may have written about this before, but it's really a point we can't stress enough. Make sure you're wearing the correct size shapewear. Get yourself measured, either at a lingerie store or at home with tailor's tape. If you don't have a soft tape measure, use a piece of string and measure that against a rigid tape measure/long ruler. Also, once you know your size, consult the size guide for the manufacturer you're buying from. This is because not all sizes are comparable – a size XL in one store can vary wildly from an XL in another. Also, bear in mind that choosing a size smaller than your actual size won't improve the compression of shapewear. It will simply lead to the shape-wear rolling down or up, causing unsightly bulges to appear.
2. Use hold ups
Hold ups are small straps or clips that attach your shapewear to your bra strap. Especially useful for control briefs, shaping slips and shaping shorts, these nifty fixes will ensure your high waisted shapewear stays in place. Alternatively, as a quick fix you can tuck the waistband under your bra, to help hold it in place. However, this will only work if your waistband is REALLY high.
3. Check your compression
This is especially important for the leg of shaping pieces. Ensure you have high compression, as this will hold the shaping garment in place.
4. Look for a silicone hem
This is equally important for waistbands and the leg of shapewear garments. By incorporating a silicone strip in the waistband or the hem, the garment will hold onto your skin far more than with a normal hem. So look for pieces that include this feature, for maximum comfort.
5. Don't dress in a hurry
In order for shapewear to sit properly on your body, your skin should be dry and not too hot when you get dressed. So don't try to put shapewear on damp skin after just getting out of the shower. It simply won't stay in place. Give yourself time, and your skin time to dry and cool off, before attempting to put on your shaping garments.
So there you have it. By employing these simple rules, you can avoid the discomfort of a roving waistband and the annoyance of an unruly hem. Here at Elle Courbee, we're aware of the stresses all women face when selecting shapewear. It can be quite challenging finding the right style for your body shape and the desired aesthetic. Not only that, but prices for foundation garments do vary. Buying the wrong piece can be a costly error, with a non-returnable item left languishing in the back of your lingerie drawer. However, our experts are here to help. Our blog contains some excellent resource pieces to help you choose the right piece, first time. We also stock a fantastic range of plus size shapewear, in a wide range of sizes, to meet your every need.
Check out our plus size shapewear collection today and start your shapewear journey, to a new and more confident you.  
Browse Elle Courbee Shapewear products
Please follow and like us: