Please follow and like us: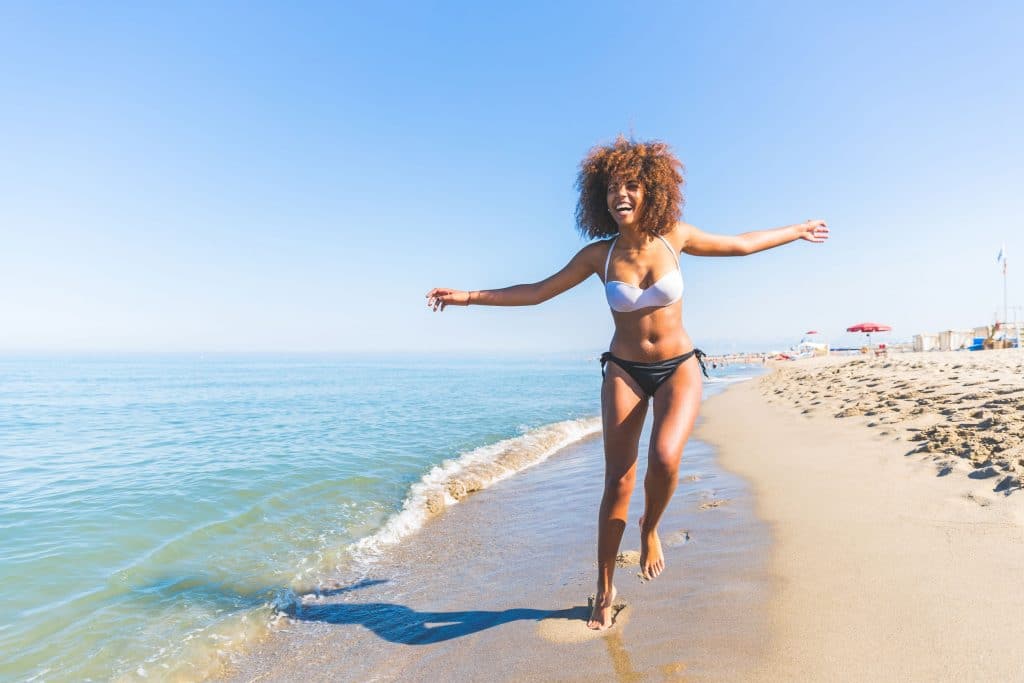 The summer season brings a lot of special outfits with it. This goes for both men and women. However, it is more for women than men. Summer is the season to wear lightweight clothes. Swimsuits are one of the popular summer outfits. They come in a variety of styles. For instance, you have traditional swimsuits, bikinis, etc. In this modern age, mini bikinis are the rage. Some women think a public beach is the only place to wear a mini bikini. For the most part, it is true. A public beach might be the most popular place to wear such a swimsuit, but it is not the only one. We have prepared a list of the best places to wear mini bikini.
Micro bikini has been quite popular over these past few years. You might have seen celebrities on Instagram flaunting their bodies in micro bikini. Just when the season is about to come, many women start preparing their bodies to fit perfectly for bikinis. A question that comes to the mind of many women is, where can I wear a micro bikini? That is because many countries have strict laws when it comes to dressing in public places. So, let's take a look at some places where you can openly wear a micro bikini, regardless of your country.
Public Beach
As mentioned earlier, a public beach might be the most common place to wear a micro bikini without any hesitation. However, not all countries allow this dress code at all public beaches. Many regions have specifically nudist-friendly beaches available. These are the only public beaches where you can wear a micro bikini. There are also some beaches tagged with clothing optional. You can openly wear your micro bikinis there as well. Countries like the USA and Canada have progressed the dress code over these past years. So, most of the public beaches in these countries are open to all kinds of dressing. Many other popular beaches, most significantly Sout Beach, allow micro bikinis. Hence, there is no need to worry. If you are planning a trip to such beaches, make sure to pack your best micro bikini.
Private Beach
If you are looking for a place where there are no kids, go to a private beach. Many public beaches have children and that can result in restrictions in dress code. But, a private beach is only restricted to adults and couples. That is why it is the perfect place to wear your sexiest mini bikini. These beaches have smaller crowds as well, which is another plus point. A private beach does not have strict codes, instead it allows both men and women to dress how they wish. If you have bought a micro bikini and looking for a place to wear it, try exotic destinations like Barbados, The Caribbean, and Hawaii. There are many other beaches like these where you can have the best summer adventure in your mini bikini. That is why a private beach is considered one of the best places to wear mini bikini.
Resorts and Private Islands
If you have a little extra cash to spend, then look no further than an adult resort. The word 'adult resort' can be unfamiliar to some. Well, the reason is that there are not many. And the ones that are popular, charge too much money that can be not affordable for many people. However, if you are willing to spend money, then head to one. Here, you are free from children as these resorts are for adults only. It means you can dress the way you like. Another thing is that many resorts have a particular adult section. This is only restricted to adults, but the downside is that here you have to be careful because the kids are literally just next door. So, if you are willing to spend money on a resort, why not spend on the adult one where you can openly flaunt your sexy mini bikini?
Similarly, private islands are quite a traction. For those wondering why we have put these two completely different destinations in one mention is because of their cost. Both of these destinations can be pretty heavy on your pocket. While an adult resort is expensive, a private island costs way more than that. They are only affordable by celebrities who visit there often. You may have seen models and actresses posting about their trip to a private island. A private island is booked at a price and for some certain time, it is completely yours. It means no dress codes and restrictions, you can openly wear the best swimsuit you got. These two places can be very expensive but, hey they are the best places to wear mini bikini as well.
Backyard
Nothing matches the comfort of your home. Moreover, you can openly wear whatever you want at your home. The only thing you need is a pool and some skin products to get yourself tanned. You can buy the pool based on the size of your backyard. One thing to make sure is that there are no kids around. Other than that, there is nothing to care about. It is your property that makes it safe from any dress code as well. Also, for women who have never worn a micro bikini before, this is the best place for them to start. You can get used to it in the comfort of your backyard pool while tanning your body at the same time.
These are the best places to wear mini bikiniwithout the fear of catching the eyes of people around you. Similarly, there are some places where wearing a micro bikini is a big NO. That is because these places are family-friendly and filled with people of all kinds of age. Most importantly, some places have rules that you can not break. If you are wondering what are those places, they are given below.
Family Resorts
Community swimming pools
Public beaches with rules and dress codes
Cruises
Please follow and like us: